Security solutions and fire detection systems you can trust.
Welcome to TopTech Fire & Security
TopTech Fire & Security is one of Ireland's leading fire & security company serving clients throughout the country. Our team is backed by 30 years of unparalleled service to our clients with a customer driven approach and quality assurance on all of the products that we supply and install.
Our professional team will come out to your property so that we can survey the area and design a fire detection system and security system to suit your specific needs. Once we have installed the system properly, we also offer monitoring of these systems as well as regular maintenance of these systems.
The TopTech Fire & Security Difference
TopTech Fire & Security conducts an initial risk assessment and focuses on providing tailored solutions per each client's needs.

We ensure that all systems are installed correctly, monitored, and maintained

We offer our services and products to every sector while conforming to standard rules and regulations

All of the security system solutions that we provide are licensed by the PSA

We operate nationwide with a 24-hour on-call service

We ensure that all security transitions in your business or home will be efficient and cost effective

Read More
Fire Suppression Systems Dublin
Fire suppression systems utilise a blend of wet agents and/or dry chemicals to quell fires upon detection in a building effectively.
TopTech Fire & Security specialises in installing fire suppression systems in Dublin, offering safeguarding for areas that may be temporarily unattended.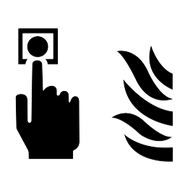 Read More
Fire Alarm Systems Dublin
We provide an extensive selection of conventional and analogue addressable fire alarm systems suitable for residential and commercial applications. Our team of safety specialists is dedicated to crafting and installing cutting-edge solutions to ensure the safety of you, your loved ones, and your colleagues, whether at work or home.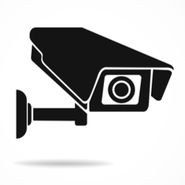 Read More
Security Company Dublin
In our ever-evolving world, prioritising the safety and protection of your property and loved ones is crucial. Whether you're a homeowner or a business proprietor, enlisting the assistance of a trusted security company in Dublin represents a proactive and vital measure in securing your valuable assets.
To get started with TopTech Fire & Security, contact us today.
FAQ About TopTech Fire & Security
I am looking for a fire detection systems provider near me. What is your catchment area?

TopTech Fire & Security is located in Foxrock, Dublin 18. However, we supply our services to clients throughout Dublin and the rest of Ireland. Please feel free to get in touch with us to discuss your needs and how we can help.

How much do your services cost?

The cost of our services depend on multiple different factors such as what services you will be needing. Please get in touch with our team today and we will be able to discuss prices in more depth with you.