TopTech Fire & Security
Strengthen your approach to fire prevention with TopTech Fire & Security.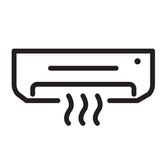 Air Sampling System
TopTech Fire & Security supply and maintain highly sensitive air sampling systems that provide individuals with the earliest possible warning of a fire hazard.
The system operates by drawing the air from the protected area into the panel and through a laser or LED chamber which detects smoke in the air.
An air sampling smoke detection system is capable of detecting fire at its earliest stage. Unlike traditional smoke detectors that passively detect smoke or hear in an immediate area, an air sampling system actively pulls air through a piping network and detects presence of particles that are created in the very early stages of a fire before smoke is visible.
TopTech Fire & Security supply and maintain leading brands of air sampling devices, including ICAM, Stratos, VESDA and Wagner.
Arrange a consultation at your commercial building with our fire protection specialists.
Benefits Of An Air Sampling System
Adaptable to client requirements

Early alarm triggering

Easily maintained

False-alarm proof

Reliable and robust

Temperature resistant
Frequently Asked Questions
What is an air sampling system?

The air sampling device provides users with an early warning to potential fires by actively drawing room air into the device and detecting smoke.

Where are air sampling devices typically used?

An air sampling device acts as a reliable fire detection method for clients housing data centres, industrial spaces with high ceilings, and in rooms where fire detectors will not work such as magnetic resonance imaging rooms in hospitals. Get in touch with us to arrange a consultation at your property.